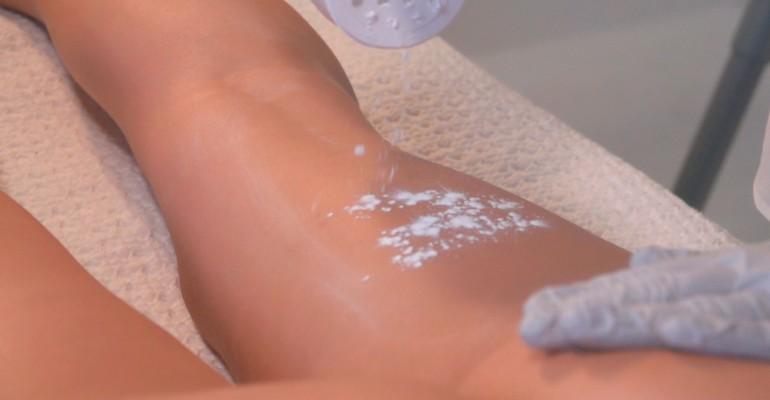 MEMO FOR YOUR CLIENTS

How is the sugaring hair removal done?

1. Skin cleaning The procedure starts with applying a special lotion before sugaring. With gentle movements, the practitioner rubs it in, not only cleaning your skin but also softening the upper layer of the epidermis. It will help to make the epilation more comfortable. 5+ ways to prepare your face for sugaring: what to do, and how.

2. Scrubbing Depending on the skin condition the practitioner may use a special scrub not only to make the procedure quick and comfortable but also to improve the condition of your skin.

3. Dusting the skin with special talc dry powder. The practitioner uses the powder that was made especially for professional epilation to dust your skin. It helps to remove even smallest hairs.

4. Sugaring hair removal Finally, here comes the most important moment – hair removal with the help of the sugar paste.

Due to the unique combination of ingredients, the sugar paste (look it in our sugaring shop https://sugaringfactory.com/) removes hair of any length and coarseness. Note, that there is no danger of skin burns during the procedure as the paste is the body temperature. The practitioner uses the paste of different firmness depending on the hair type and other factors. The research showed that male hair is different, so there is a special sugar paste for men.

5. The final stage: cream application. When the hair removal is done, the practitioner applies a special cream after sugaring. This cream not only soothes the skin but also protects it from the environmental hazard.