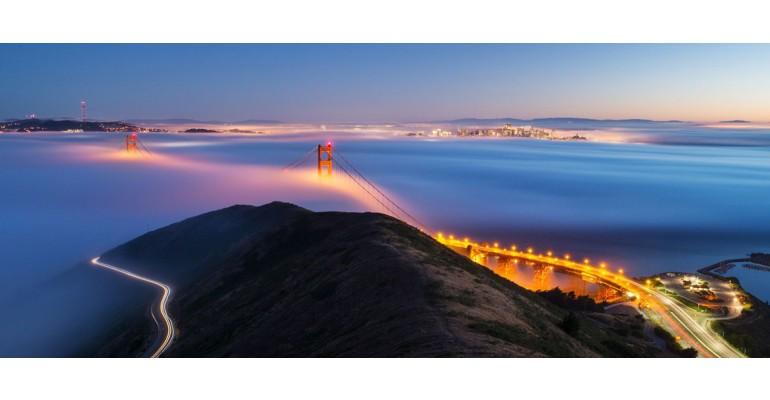 How to prepare face skin for sugaring
To become a sugaring professional, it's not enough to only know about paste sugaring paste differences and the various techniques – you also need to guide and help your client. There are several necessary procedures that clients should do at home prior to sugaring to get the best results after epilation. So what does the client have to be informed about?
To perform face sugaring, all you need is to be careful and professional. The client has to understand that sugaring can only be performed on healthy skin that is clean from any irritations, allergies, or traumas. The specialist has to explain the necessity of scrubbing 1-2 days before sugaring (Read More).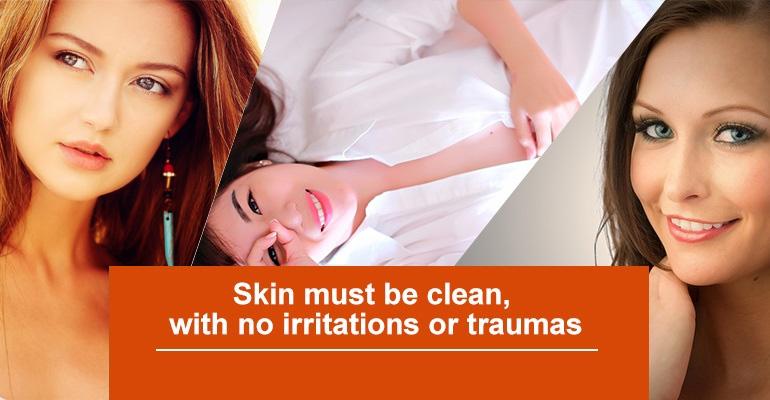 Planning
How to prepare for sugaring? The client needs to be informed that she shouldn't have sugaring on the same day as going to tanning salon, gym, pool, spa, beauty salon (for other cosmetic procedures such as face cleaning). Women should remember that during periods, sugaring can feel more painful.
One to two days after sugaring, it is not recommended to use tanning beds, or to lay under the sun with unprotected face and without sunscreen (even if it's a short stay under the sun, for example crossing the street). You have to avoid spa salon procedures and massages for a couple of days.
The day of the procedure and after you shouldn't go to gym, pool, or open water (washing under running water and having showers is allowed).
It is not recommended to use any cosmetic products for two hours after the procedure, except for those applied by a professional.
Using products which leave an oily film is strictly prohibited! Oil based after-treatment products (even the light ones) clog and close skin pores, and the freshly-removed hair stoma. So called "greenhouse effect" is being created, and in only a couple of hours, it can cause quite a strong irritation.
Pre-treatment
7–10 days prior sugaring, you should be extra careful with what you take in and apply on your face/body. If you notice any allergic rashes caused by food, cosmetics, or other components – it's a reason to cancel the procedure.
The same applies to acne, wounds, irritations, burns and etc. If you have any of those, you have to wait till full recovery, and only after that to schedule appointment. Don't overdose with tanning, to avoid burns and skin peelings.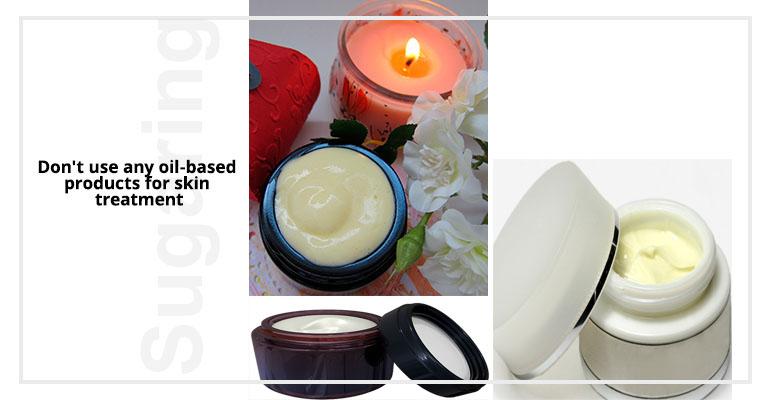 At the day of procedure
If you go somewhere before sugaring (work, shopping, etc.), you can take regular care of your face, such as applying make up. The only thing that is not recommended is using oil based creams/serum/lotions.
Before epilation, carefully wash with warm water and your regular cleanser product (non abrasive and non pore narrowing). If your visit to the sugaring specialist is planned right after work, it makes sense to bring you own make up removal product. A professional should always be ready for such a situation, and have wet, oil-free make up removal wipes.
If the client has super sensitive skin and a very low pain tolerance level, it makes sense to apply anesthetic cream one hour before the procedure.
After washing the face, nothing should be applied to the skin (lotions or creams).
Most importantly, relax and don't be nervous. Sugar epilation is much less painful than waxing or tweezing, but you should remember that stress heightens painful sensations.