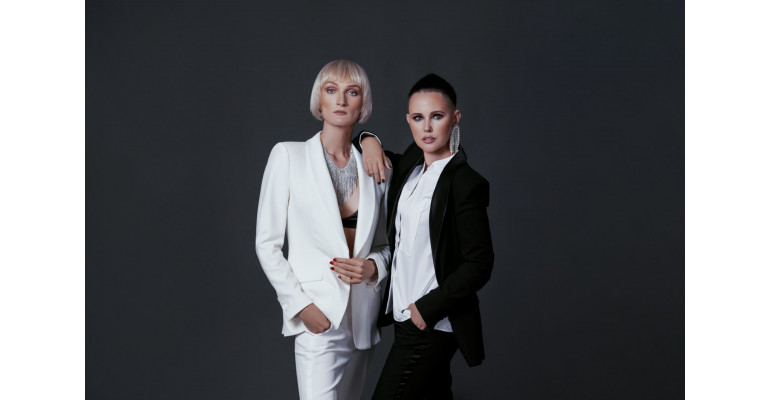 In the midst of the current resurgence in the startup industry, it is imperative for ambitious entrepreneurs to make informed decisions when selecting a business venture. Foresight and careful planning are essential to shield oneself from the looming threat of failure. One of the promising domains in this thriving startup landscape is the sugaring domain.
The sugaring field, while relatively young in the expansive beauty sector, has captivated the enthusiasm of numerous beauty enthusiasts. With a range of high-quality products, Sugaring Factory stands as a testament to the idea that sophisticated and beauty need not come at an exorbitant price. This pioneering brand has successfully demonstrated that it is possible to provide affordable glamour and elegance to the masses.
Sugaring Factory commands a substantial presence in the market, evident in the remarkable volumes of 100% natural sugar pastes they produce on a weekly basis. This relentless commitment to quality and quantity has positioned the company as an industry leader, with a significant share of beauty salons and cosmetics brands nationwide relying on their sugaring procedures and sugar paste products.
The foundation of this success story lies in a strategic partnership, a harmonious blend of expertise, between two exceptional individuals: Vera Pigaleva, a chemist-technologist, and Eva Moss, an IT specialist. Their unique fusion of abilities has paved the way for Sugaring Factory to establish itself as the premier producer of top-tier sugaring products in the American cosmetic manufacturing landscape.
This formidable partnership purposefully formed a mutually advantageous scenario for consumers, ensuring that top-tier products are readily available across the nation at prices that won't break the bank. Their collaboration serves as a compelling example of how expertise and foresight can reshape and elevate the standards of the entire beauty industry.
To gain a more comprehensive insight into what is sugaring and its innovative sales approach adopted by Sugaring Factory, let's delve into the current landscape of the U.S. market. For instance, in the United States, the average consumer is often unable to purchase salon-professional hair dye brands directly. However, they can readily access nearly identical hair dyes under different labels and packaging. Such business practices are entirely compliant with U.S. law, as any company has the legal right to sell its products to anyone and at any price they choose.
It's crucial to highlight that most of the so-called "brand" restrictions are, in reality, artificial constructs. Traditional consumers sometimes inquire about licensing restrictions when purchasing cosmetics. Yet, Eva and Vera have skillfully expanded their product lines to make them accessible to a wide range of customers, from large-scale enterprises to smaller businesses. Their approach emphasizes the removal of unnecessary barriers, providing a more open and inclusive avenue for acquiring quality products in the cosmetic industry.
Sugaring Factory boasts an extensive range of pastes, including classic, organic, hypoallergenic, colored, Charcoal, and even flavored varieties. Their distinction lies in being the sole manufacturer in the domestic market to incorporate diverse additives into their array of products. This unique flexibility enables Sugaring Factory to cater to every customer's specific requirements, whether it pertains to product quality, appearance, packaging, formula structure, delivery volume, or confidentiality, with the latter being paramount.
Confidentiality stands as a non-negotiable priority for most clients. Companies, for various reasons, find themselves unable to continue their product production and often turn to larger manufacturers. These businesses discreetly insist on non-disclosure of their manufacturing agreements. The insistence on legally binding discretion is to preserve the hard-earned reputation of these established brands, a testament to Sugaring Factory's commitment to upholding the integrity and confidentiality of its partnerships.
Sugaring Factory has made a resolute commitment to conducting business with a dual focus on product quality, substantiated through rigorous laboratory testing, and the utmost confidentiality ensured by protected agreements. This dedication extends across a broad spectrum of clientele, accommodating the everyday consumer, licensed professionals, and entrepreneurs who can freely purchase any desired volume of pastes, devoid of restrictive manufacturer limitations.
Here, every customer request is expeditiously processed without the fear of tarnishing the brand's impeccable reputation. In fact, Sugaring Factory can confidently be acknowledged as a pioneering force in the sugaring paste manufacturing. They hold the distinction of being the first in America to openly introduce characteristically professional pastes to the cosmetic market. Importantly, it's worth noting that the company does not advocate the eradication of conventional industry-standard sales methods, demonstrating their adaptability and recognition of diverse market needs.
Both co-founders have actively chosen to honor the preferences of their customers and clients, allowing them the freedom to purchase products in a manner that best suits their convenience, without being coerced by any predetermined sales system. This flexibility encompasses a variety of options, ranging from sales through training and certification programs to MLM sales strategies, package deals, and other methods.
With a steadfast commitment to scrutinizing every detail, Sugaring Factory not only navigated the formidable economic challenges posed by the Covid-19 pandemic but emerged unscathed and even stronger. Notably, the company has never faced a setback in its trajectory; instead, it has maintained a consistent pattern of growth and prosperity. Eva and Vera, the dynamic minds steering the company, attribute this success to their strategic acumen and unwavering dedication. Their calculated decisions not only ensured survival during tough times but propelled Sugaring Factory into a phase of remarkable expansion, solidifying their position as industry leaders.
Sugaring Factory doesn't just cater to individual consumers; it also extends its services to aspiring entrepreneurs and business owners eager to establish successful ventures. They offer the unique opportunity for both new and seasoned brands to tailor their product formulas by adjusting specific qualitative and quantitative attributes. This invaluable opportunity is made possible through Sugaring Factory's in-house research laboratories, which are dedicated to ensuring the safety and quality of every ingredient.
Clients who entrust their brand to Sugaring Factory can rest assured that their brand's reputation will remain intact. This commitment helps maintain the brand's valuable relationship with its loyal customer base, with the only discreet change being the shift in the product's production location.