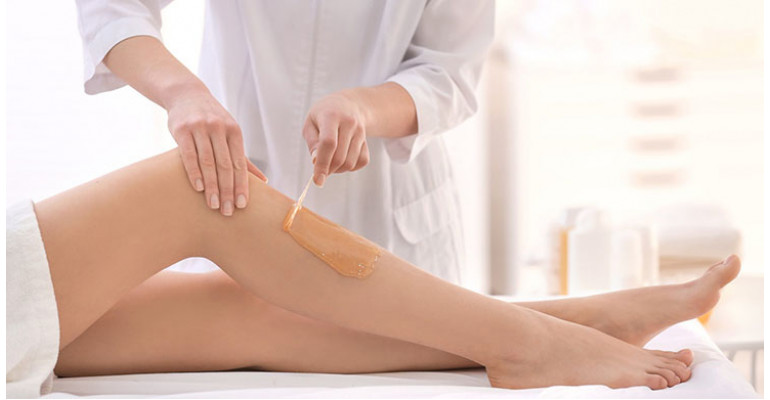 If you are going on vacation, it's time to think about depilation. You don't want to spend every day of your holiday in the shower with a razor, hoping to avoid irritation and cuts. Just one sugaring procedure will allow you to forget about unwanted hair throughout your vacation. So when to wax before vacation, you may ask?
Think About Sugaring Ahead of Time
Body hair does not grow back and fall out all at the same time. For the skin to remain smooth for a long time after using a sugaring paste, it is necessary to do at least 3 procedures before the holidays. The regularity will allow you to align the hair growth cycles and achieve long-term results.
Do not forget that after shaving, you need to grow hair for at least 10 days. And in no case do not shave off the growing hair. Think about the fact that after sugaring you will get flawless skin smoothness in return. If you start today, you will have great skin by the time you go on holiday.
Sugaring Before Vacation
It is better to schedule the sugaring just 2-3 days before the trip. After depilation, the skin is very delicate, therefore, to avoid allergic reactions and unpleasant consequences, you should not swim in the pool, or the sea, and sunbathe for 2 days.
Rushing with sugaring is not worth the same as postponing. If you are going on vacation soon for 2 weeks, and 2 weeks before it you do depilation, most likely, unwanted hair will already begin to bother you in the last days of the holiday. Therefore, if you ask "How long before vacation should I wax?", sugaring masters would say 2-3 days before the trip is the best time.
Protect Yourself from the Sun
Do not sunbathe for 1-2 days after the sugar waxing on long beach. During the entire time spent at sea, provide yourself with protection from ultraviolet radiation.
This does not mean that it is forbidden to sunbathe. After all, that's what you're going to the sea for. Just dose your tanning time and in no case do not allow sunburn.
If you have sugared your lip before the trip, take care of a wide-brimmed hat. Use a day cream with a maximum UV protection factor. Be sure to use sunscreen on your body. And do not neglect to be under an umbrella. The tan will be more beautiful and the risk of burns will be reduced.
A Few Final Tips
Tips from Sugaring Factory experts will make your vacation bring only pleasure:
Visit the sugaring master 2 or 3 days before the trip.

Choose cosmetics to moisturize, scrub, and protect your skin from the sun.

To keep the effect longer, do brazilian sugar depilation regularly;

Look to well-reviewed masters who use natural sugar paste for bikini and other body areas from well-known manufacturers such as Sugaring Factory.