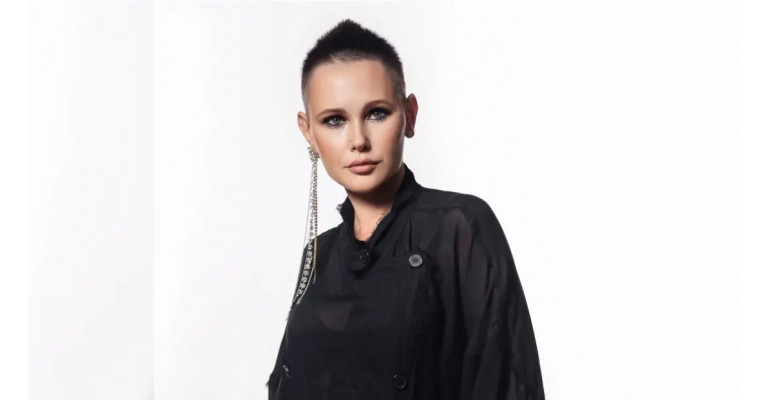 For the past 20 years, Sugaring Factory has been the cornerstone of the skincare industry, providing revolutionary sales strategies that have reshaped the way businesses operate. From ambitious young entrepreneurs venturing into the burgeoning industry to established brands, Sugaring Factory has been instrumental in catapulting its partners to unprecedented levels of success. This powerhouse manufacturer has not only revolutionized the market but has also consistently exceeded the expectations of its partners.
Vera Pigaleva, the driving force behind Sugaring Factory's meteoric rise, has navigated the company from its humble beginnings to its current position at the forefront of the industry. With a wealth of experience and a keen understanding of the volatile economic landscape, Vera graciously shares her battle-tested secrets of managing a manufacturing empire.
Under Vera's guidance, Sugaring Factory has not only weathered economic uncertainties but has thrived, setting new standards for quality and innovation. Her insights and strategies have empowered businesses to flourish even in the face of challenges, making Sugaring Factory a beacon of inspiration for entrepreneurs and established brands alike.
Trendsetting Sugaring: All About Passion, Innovation, and Excellence in the Personal Care Sector
My collaborator, Eva Moss, and I embarked on an extensive exploration of the depilation industry. Passion and determination fueled our desire to create something truly distinctive, something that bore the mark of our unique vision. Hours of intense brainstorming and meticulous market analysis ensued, leading us to a pivotal realization: sugaring, a method largely overlooked at the time, held immense potential. It was a field rife with opportunities for enhancement, a fact that resonated profoundly with us. This revelation dawned upon us two decades ago, a period when the industry was on the cusp of transformation. Armed with this insight, Eva Moss and I embarked on a journey to redefine what is sugaring, setting our sights on innovation and excellence.
During that era, the beauty industry was experiencing a surge of innovation and fresh concepts. It was against this backdrop that we resolved to craft a product of unparalleled quality, one that would cater to every client's requirements with a focus on comfort and affordability. Our motivation was fortified by the knowledge that sugaring, given the inexhaustible nature of human hair growth, was poised to be a cornerstone of the depilation industry. After all, hair has an uncanny knack for appearing in unwanted places, much to our chagrin.
Recognizing the perpetual demand for effective depilation solutions, we at Sugaring Factory committed ourselves to ensuring an unceasing supply of superior products. Our journey was driven by a passion for excellence and a deep understanding of the enduring need for dependable solutions to eliminate hair.
The Multifaceted Role of an Entrepreneur in Modern Business
My role encompasses the entire operational spectrum of our business. The path of entrepreneurship demands adaptability and a willingness to embrace a multitude of roles as you navigate the ever-changing landscape of company building and brand development. It's a journey that continually pushes you out of your comfort zone, urging you to acquire the diverse skill sets necessary for success, either through personal development or strategic collaborations with those possessing the required expertise. Indeed, entrepreneurship is a formidable endeavor, requiring a candid evaluation of your own strengths and the strengths of your team.
It's crucial to recognize that entrepreneurship is, at its core, a team effort. My responsibilities span a wide range, from overseeing HR functions and managing licenses to budget management, cultivating strategic partnerships with both clients and collaborators, and engaging in creative interactions with designers and vendors. Furthermore, staying attuned to the ever-evolving landscape of the beauty industry by maintaining connections with influential beauty bloggers and trendsetting influencers is a crucial component of my role. In essence, my duties are intricately woven into the very fabric of our company's day-to-day operations, driving our pursuit of excellence in every aspect.
Sugaring Factory's Unique Approach to Competition and Growth
In the realm of competition, there is one primary contender situated in Canada. Nevertheless, it's essential to highlight that this Canadian competitor operates under a slightly distinct sales model. Their focus lies exclusively on serving beauty salons. In contrast, Sugaring Factory has diligently cultivated an entirely different approach.
Our commitment extends beyond selling products; it centers on nurturing and empowering newcomers in the beauty industry, especially those with an interest in the sugaring business. We offer them a platform to not only establish themselves but to thrive and build their brand. This unique approach sets us apart from our international competitor and underscores our dedication to fostering growth within the industry.
Another distinguishing factor is our unwavering commitment to being an American-based company. While it's common for beauty product manufacturers to outsource labor, we take pride in keeping our operations within the borders of the United States, a testament to our belief in the boundless opportunities that our nation offers.
Indeed, we have observed some smaller companies following our lead, offering limited Private Label options. Nonetheless, it's worth noting that Sugaring Factory remains the undisputed leader in the sugaring market. Our commitment to innovation, customer empowerment, and keeping jobs within the United States sets us apart as the foremost authority in the industry.
Setting the Gold Standard in Quality, Innovation, and Consumer Freedom
Foremost among our guiding principles is an unwavering commitment to the pursuit of uncompromising quality. Quality serves as the cornerstone upon which any aspiring company establishes its ascent to the zenith of excellence. At Sugaring Factory, our operational framework is meticulously designed to ensure the rigorous examination of each ingredient supplied to us. This includes an exhaustive battery of laboratory tests, meticulously applied even to our most dependable suppliers. This rigorous commitment to quality is the essence of our ethos, assuring our clients of the reliability and purity of our raw materials.
Equally pivotal is our unparalleled production capacity, which sets us apart. We boast the capability to churn out substantial volumes of unit products daily, a feat unparalleled in the U.S. market. This capacity distinguishes us from our competitors, who, at best, can offer a modest 100 units per day. Our clients can rest assured that they will receive the quantities they require, eliminating the need to settle for limited supply.
Our dedication to innovation is unmistakably evident in our extensive range of sugaring paste products. In a time when the cosmetic field predominantly offered a single, traditional formula, Sugaring Factory boldly led the charge in diversifying our product lines, catering to the ever-evolving needs of the cosmetics market. Our diverse offerings span from black paste infused with activated charcoal to white paste enriched with clay, encompassing an aromatic series, colored lines, organic options, and hypoallergenic selections. This wide array of choices underscores our commitment to meeting the diverse preferences of our discerning consumers. It's important to note that in the American market, Sugaring Factory stands unrivaled, with no other manufacturer able to match the breadth of product options we provide.
Positioned as the undisputed market leader, we find ourselves contemplating why other companies do not vigorously seek a greater market share. The question arises: is it a matter of insufficient funding, constraints in infrastructure, or perhaps a lack of ambition that hinders their expansion? Achieving growth demands a resolute commitment to substantial investments, spanning equipment, high-quality raw materials, strategic advertising, proficient production personnel, state-of-the-art quality assurance laboratories, and industrial manufacturing facilities. It is, however, a regrettable fact that numerous manufacturers shy away from these pivotal initiatives and choose instead to perpetuate the status quo by operating within their current limitations.
Our competitors, in particular, impede their own growth by mandating certificates of training specific to their company or requiring company-specific licenses. Furthermore, their decision to sell exclusively to estheticians and salons, rather than directly to individual consumers, places unnecessary constraints on their expansion and revenue potential. In stark contrast, Sugaring Factory remains dedicated to accommodating all those seeking a smoother experience, from the individual consumer in Boise, ID to luxury salons in Manhattan. Our commitment is unwavering: Your body, your rules, no exceptions.
Sugaring Factory: Empowering Brands for Growth and Success
We proudly serve as the reliable supplier to renowned brands that, for various reasons, either cannot or have opted to cease in-house paste production. These are esteemed brands that have carved a niche for themselves in the industry but lack the infrastructure for large-scale, in-house manufacturing. Additionally, we extend our services to aspiring entrepreneurs who are poised to establish their brands and seek a product with the potential for substantial profit margins.
Collaborating with our company for the procurement and production of your products provides you with a gateway to expand your footprint within the vibrant and rapidly growing cosmetic sector. Sugaring Factory serves as the launchpad where your investments seamlessly transform into immediate and substantial returns on your business endeavors.
We expedite requests for both large and small volume quantities, maintaining stringent quality assurance protocols and rigorous testing on a daily basis. Our commitment to ensuring on-time deliveries accompanies every order, ensuring that your business operations proceed smoothly and efficiently. At Sugaring Factory, we take pride in delivering quality, reliability, and prompt service to propel your brand to greater heights in the thriving wellness field.