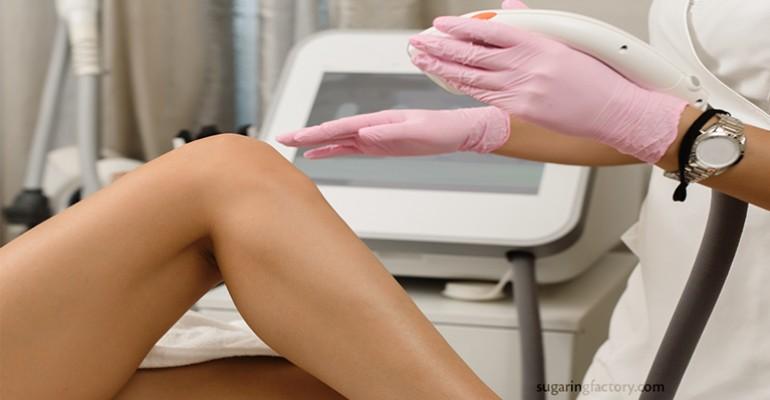 Sugaring and laser hair removal
Nowadays laser hair removal is a popular procedure to remove unwanted hair. But recently sugaring has been gaining more and more popularity. What are the advantages of it?
The key advantages of sugaring:
• Not expensive. You can remove unwanted hair in a beauty salon or at home. Due to the affordable cost of sugar paste, the client pays mainly for the labor, not for consumables;
• Efficiency. After removing hair, the skin stays smooth up to 2 to 4 weeks, which is much longer than after shaving or after using depilation cream;
• It's hypoallergenic. The components of the sugar paste are sugar, water and lemon juice. Therefore, the risk of allergic reactions is minimal;
• Versatility. Sugaring allows you to remove long and short, light and dark hairs. As forthe laser, it works only on pale skin with dark hair.
• Affordability. Sugaring is an affordable procedure. There are no strict contraindications, expensive techniques, etc. Almost anyone can afford it.
The main disadvantages of laser hair removal
• High price. To completely remove unwanted hair, you will need a complete course of procedures, consisting of a number of sessions - about 10.
• Lack of promised permanent effect. It is possible to remove hair permanently from the upper lip or arms. But hair follicles in legs and the bikini areas regrow in 5 years. Therefore, the course of laser hair removal procedures should be repeated every 5 years which is quite expensive. It's not possible to rid of hair in those areas for good.
• Many contraindications. Laser hair removal cannot be performed if a client has vein diseases or pyogenic lesions of the skin. Also, the procedure should be avoided during pregnancy and lactation.