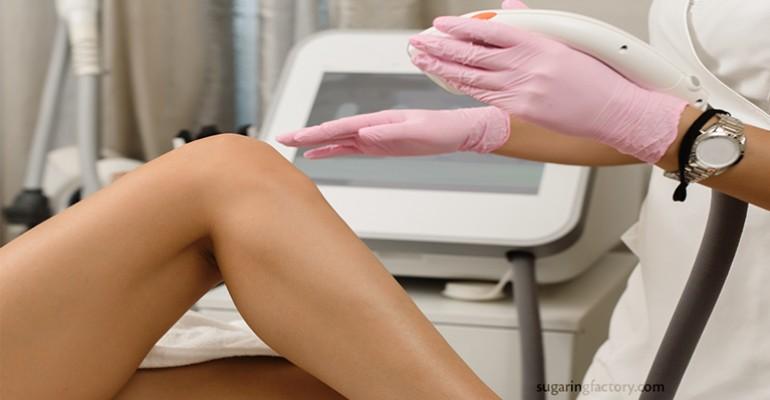 What Is Sugaring and Laser Hair Removal?
Cosmetic salons provide many methods for getting rid of unwanted hair, and you can see sugaring results almost immediately without irritating the skin. This makes the use of a regular razor or an epilator obsolete today. Here we are going to figure out what sugaring and laser epilation are, explore their differences, and find out which one you should choose.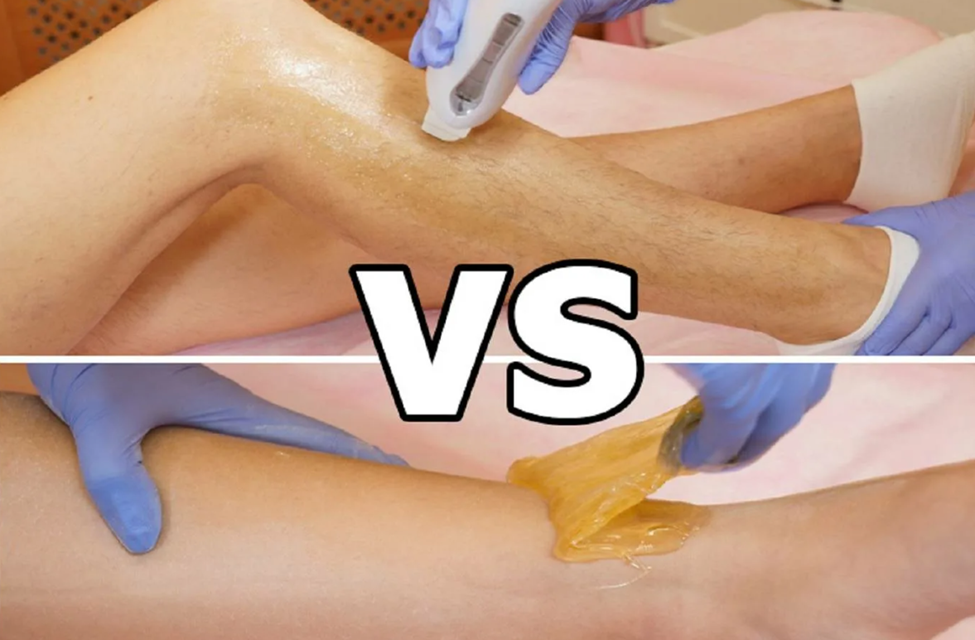 The Effectiveness of Various Methods
Both solutions will help you to get rid of unwanted hair with equal levels of success and the least possible harm to the skin. The result will last for a long time. However, it is important to understand the differences between the two methods in order to decide which one is best for you.
#1 Benefits of Sugaring
There are pros and cons of sugaring methods, though the advantages prevail. A beautician uses a special cosmetic sugaring paste to remove unwanted hair. The benefits of sugaring hair removal are quite significant:
Affordable for everyone. The procedure is not expensive; all you need is a professional sugar paste and a good beautician;
It does not cause any allergies. Sugar with lemon juice and a bit of water are the only components of the mixture;
Universality. The method allows you to remove hairs of any length;
You can see the results right after the removal;
It does not have limitations, and it can be used by anyone, even pregnant women.
#2 Disadvantages of Laser Epilation
There are many pros and cons of Brazilian laser hair removal. However, it has multiple drawbacks, which include:
It's costly. It is impossible to perform the laser method at home due to the heavy and expensive equipment required, and this makes the procedure itself very pricey;
It's not effective with fair hair. It is hard for people with blonde hair to achieve any results at all;
Lasers aren't suitable for everyone. For example, it isn't recommended for lactating or pregnant women, freshly tanned skin, tattooed areas, etc.
No guaranteed effect. You may perform the procedure continuously, but the expected or desired result is not guaranteed.
Which Method Causes Less Pain?
Laser hair removal is usually a relatively painless procedure, but if your skin has been exposed to the sun or had contact with chemical peelings, you should delay your appointment with the cosmetologist. Usually, it feels like a minor sting, but sure everything is individual.
Despite the fact that sugaring is the slightly more painful option, it has fewer contraindications and side effects. Many users note that the painful sensation is more tolerable than laser stings.
Does Sugar Waxing Stop Hair Growth? What You Need to Know
Hairs do not stop growing, but even after the first procedure, they are not as stiff and thick as they were before the treatment. After 2-3 sessions, the roots are depleted, and hairs grow much more slowly. So, can sugaring remove hair permanently? It won't get rid of hair permanently, but you won't see them for 3-4 weeks.
Which Method Is More Cost Effective?
The cost of laser epilation is higher because the cosmetologist needs to use expensive equipment to provide it. Remember that you'll need to keep doing it once a month for a whole year.
Sugaring is cheaper and has an immediate effect. If you need to get rid of the hair fast, you can observe sugaring results right after the procedure is done. An experienced cosmetologist can minimize the amount of time it takes and deliver soft, shiny skin.
Reasonable Conclusion
Any skin procedures involve elements of aftercare. Hair removal is no exception. There are general rules that apply to both methods:
Clients should avoid exercising or visiting baths or saunas on the day of the procedure.
It is also not recommended to expose the skin to direct sunlight or tanning beds for a certain period before and after the procedure;
Experts in sugar depilation recommend using a scrub before the procedure to open the pores;
A few days after the procedure, you should also exfoliate the skin to prevent ingrown hairs.
The laser method is a riskier venture, and it is safer to use sugaring. The main advice here is to purchase a trusted beauty paste and find a professional beauty therapist if you want to see excellent results.