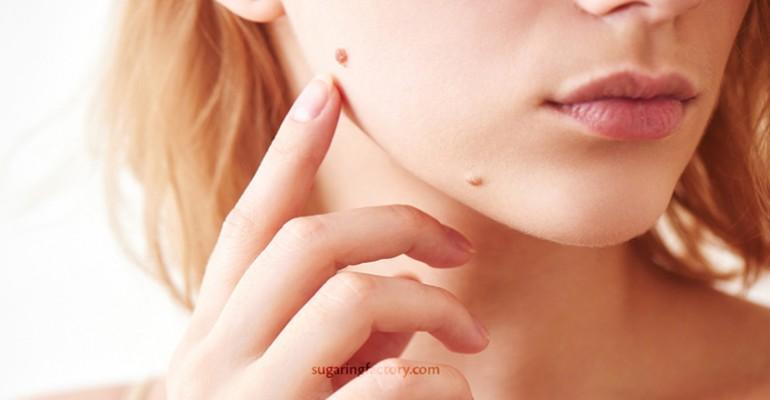 Many people who have moles know that it is better to avoid aggressive cosmetic procedures. Can you wax over moles? Epilation with professional wax and sugaring paste is also included in this list. But what about ladies who want to get rid of unwanted hair? There is an exit. Sugaring and moles are not always incompatible things. This situation is not an absolute contraindication. You just need to be careful and follow certain rules.
Is Depilation on Moles Dangerous?
Let's figure out how a depilation master should behave when a client with one or more moles comes to the procedure. Also, the article will be useful to those who themselves are the owners of such pigmented birthmarks and will remove unwanted hair in the salon. There is no guarantee that a person will get an appointment with a competent technician who knows what is sugaring and how to properly do sugar waxing over moles. Therefore, it is better to study the issue related to your health in advance.
Moles are small clumps of melanin pigment. Most of them do not pose a danger to humans. However, sometimes failures occur in the body and large clumps of melanocytes can appear. In this regard, some moles can turn from benign to malignant. If alarming signs appear (an increase in color, size, number of spots, or any discomfort), you should immediately consult a doctor for an examination.
Damage to the dark spot can contribute to the development of even cancer. That is why it is dangerous to do hair removal from moles. It is also impossible to influence this area with high temperatures when using hot wax and sharp jerks when the composition for depilation is separated from the skin. Perhaps nothing terrible will happen, but the risk is still there.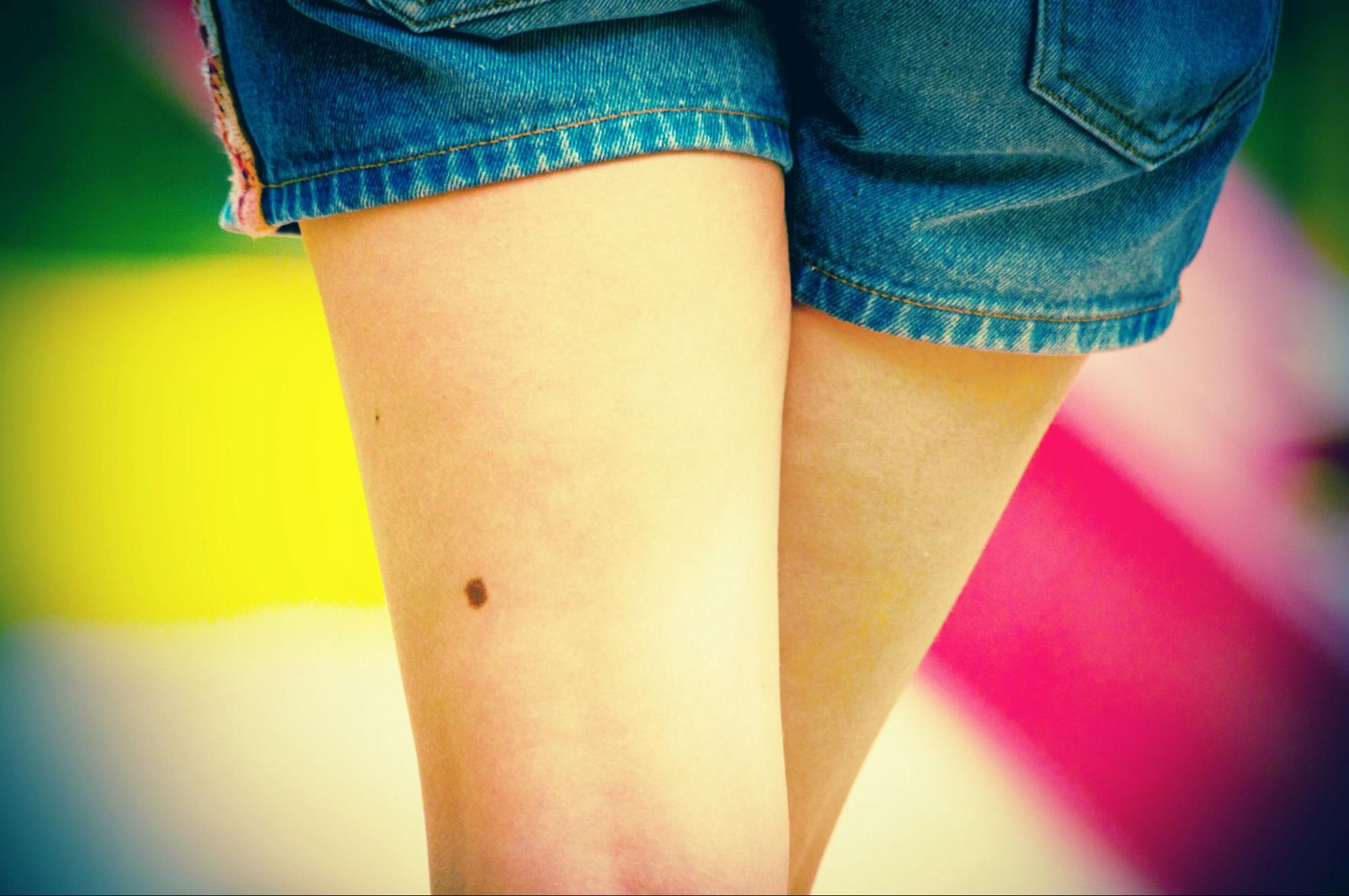 How to Distinguish a "Bad" Mole?
Before performing sugaring, you should make sure that the mole is not dangerous. To do this, you can use the "AECSD" method to determine the type of mole:
A-asymmetry. Draw an imaginary axis in the middle of the mole. If the mole is symmetrical on both sides, then it is safe.
E-edge. The mole should have smooth contours. Blurred edges may indicate melanoma.
C-color. Good moles are solid and have an even color. In other cases, before the sugaring procedure, you should get an additional consultation from a dermatologist.
S-size. The size should not exceed 6 mm. Otherwise, damage to the skin can cause swelling.
D-dynamics. If the color and size of the mole do not change for a long time, you are not in danger. If the skin on the mole is peeling or bleeding, you should consult a doctor.
Sugaring and Moles: How to Perform the Procedure
Several signs help determine whether a mole is "good" or "bad". But even in the absence of visible negative factors, any technician can not completely exclude the tendency of a mole to change. The depilation master is not a doctor to be sure of the diagnosis. Accordingly, he should not risk the client's health even if the visitor is ready to take full responsibility.
First of all, sugaring (especially in the bandage technique) on skin areas with birthmarks is not recommended. At the same time, during sugaring in areas with moles, 3 rules must be observed:
The procedure should be carried out manually especially if the client has a mole on the bikini line or moles on the underarms.
You should bypass huge moles without damaging them.
Provide the utmost care and attention while removing unwanted hair around moles.
What else You Should Know about Depilation with Sugar Paste if a Client Has Moles
If you come to the salon for sugaring, you must immediately inform the master about your situation. A good specialist knows that places with pigmented formations cannot be epilated, and discuss with you the nuances of the procedure.
Such an approach would be a sign of professionalism. If the master does not attach importance to the moles and claims about the possibility to carry out the procedure as usual, it is better to refuse depilation in this salon and go to another place. Don't regret the wasted time. Your health must necessarily come first.