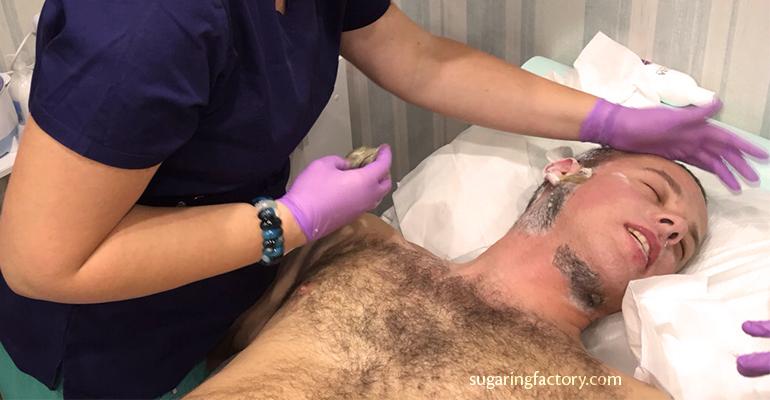 More and more people are learning about a completely natural way of hair removal, the sugaring.
Many have already known all the obvious and not so obvious advantages of this method of epilation.
However, today, we will talk about a very young form of this simple procedure – sugaring for men. Until recently, our beloved men used to scrape their austere faces with an open blade razor or used "lawn mowers"- it was absolutely normal. But take a look at what's happening now. A lot of different companies produce all sorts of safety razors with moving heads, vibration, lubrication strips (lubricated with engine oil))) and a bunch of different high-tech features.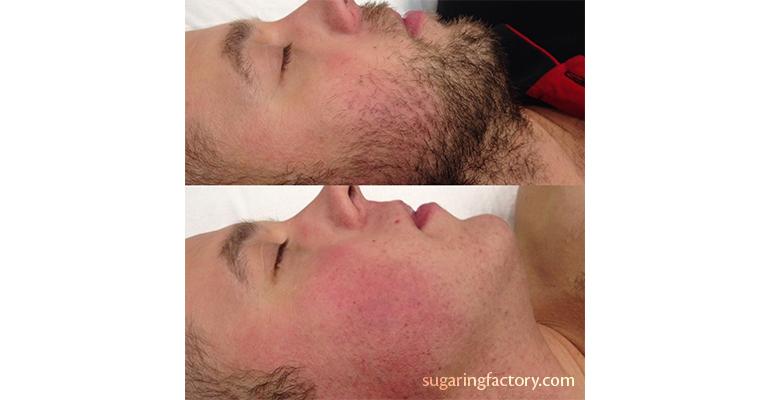 Trimmers, razors with flexible heads, rotors, grids, built-in coffee machine and an alarm clock – you do not know where to look first! And finally, having tried all the possible options, our men are pulling themselves closer to waxing and sugaring ... It would seem that men don't care about such things, but in fact, it turns out to be the opposite.

Getting tired of struggling with their "lawns", men are looking for more efficient methods and ways to remove their hair and, preferably, not until the next day (and in some cases for only 12 hours). Few people know that sugaring is one of the most ancient methods of hair removal and was invented in Egypt. To be more accurate, the birthplace of the sugaring was the city of Alexandria.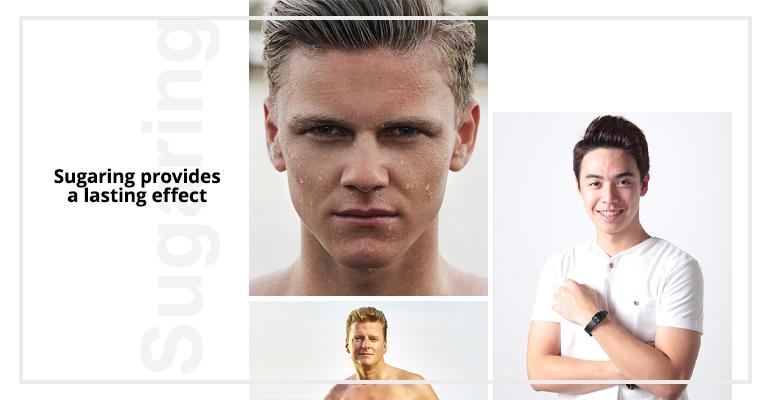 Local beauties knew that cooking a mixture of cane sugar with ripe and sweet fruit for a long time turned it into a very sticky substance, that can even be rolled into balls. At first, it was just a tasty treat, but women quickly realized how and where to apply it and how to remove unwanted (even then!) hair.

Today, more and more men are discovering the obvious advantages of such hair removal comparing to shaving.

Yes, this procedure is much more difficult for men than for women due to the fact that men's hair is thicker, darker and its roots are planted deeper in the skin. But that is not the only difference between female and male sugaring. One needs to muster up courage and start experimenting!

You will get a smooth skin without a single hint of bristle for about 3-4 weeks. In some cases, you will need to do a small correction once a week, but it's still better than shaving every day!
In general, as we found out, male hair removal practically does not differ from the female one. Pros are the same.

There is only one very serious contraindication - never, under any circumstances, you can not epilate male testicles. You can epilate any area around but not them! This is because the hair follicles are planted very close to the surface and the skin will be very badly injured.

Besides, it hurts like hell.
So now, you can add a new procedure to your list – male depilation!