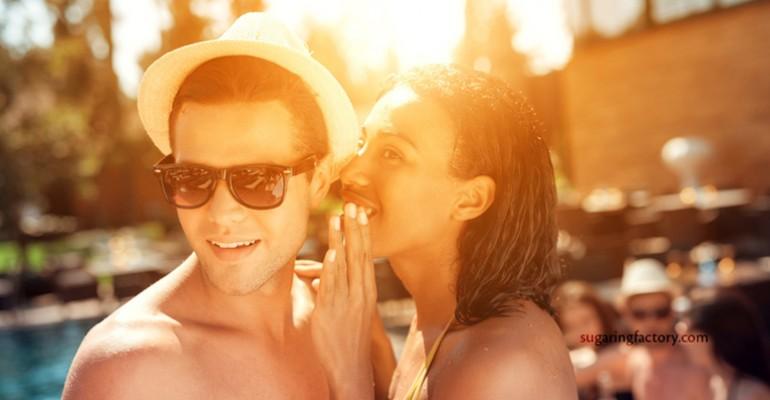 How to increase the number of customers?
If you have recently become a sugaring practitioner, completed sugaring courses and bought everything needed for the procedures - it's time to think about making sure there is a constant inflow of customers, which will grow over days turning sugaring into a profitable business!
Effective ways to find and increase the number of customers
Method # 1. the Internet
The Internet is a place where you can find huge amount of people, some of which are your potential customers. Today, many are using the global network to develop business and attract consumers.
• Create your website and social network groups
Do not try to use all the networks known to you, select the most popular ones. You might not have time for three or four or five or more but using only one will not cover the entire target audience. Group pages should contain information on work hours, contact details and, of course, documents proving your professionalism like certificates or registration certificates.Send out friends request and invite your friends to join your groups. Promise them a discount or even the first procedurefor free to encourage them. Asking the participants to repost special promotions and jokes, along with detailed information about your services, in order to win a free procedure or a discount, also work great;
• Post an ad on Craiglist
and similar websites. It should be accompanied by several photos and fixed above other ads;
• Post ads on city forumand other relevant forums
Simply talk about your services and their benefits, attach links to the social network groups, which have already been mentioned above, answer questions that will be asked by forum members;
• Record a YouTube video
Post a video, in which you can describe the sugaring procedure in details. You can ask your friend to portray a client. Try to create an atmosphere of trust in the video, describe the features of the services provided, and customers will be storming your salon!
In this case, information about you and your services will be spread as a "word of mouth": even a few people, attracted in one way or another, will be able to pass on the information to dozens and hundreds of their relatives, friends and acquaintances.
According to the laws of business, conversion canonly rarely be zero, in most cases it reaches 3-6%. These 3-6% will come to you for the sugaring procedure, and then it all starts again: they will tell and show the result to their friends. The main thing whichyou have to do is to provide high quality services and communicate professionally with your customers.
Method # 2. Offline ads
If your salon is well known, and sugaring is its new procedure, you can advertise it in two ways:
1. Take advantage of the popularity of the most frequently ordered services and offer sugaring as ad-on for the same price;
2. Make not very popular services popular. Everybody's talking about sugaring now, and everybody would love to get 2 procedures for the price of one!
And of course, there are advertising signs, billboards, printed materials: leaflets, booklets, other handouts which are distributed by promoters or the administrator in the salon. These are good old methods that still work and bring customers, and as a result, profit. But best of all, if in addition to such promotional materials you will have your own website, and its address along with social network groups links should be placed on the printed materials and billboards. Thus, the client will be able to get acquainted with your services in advance, get inspired by information, stories and photos of the results!