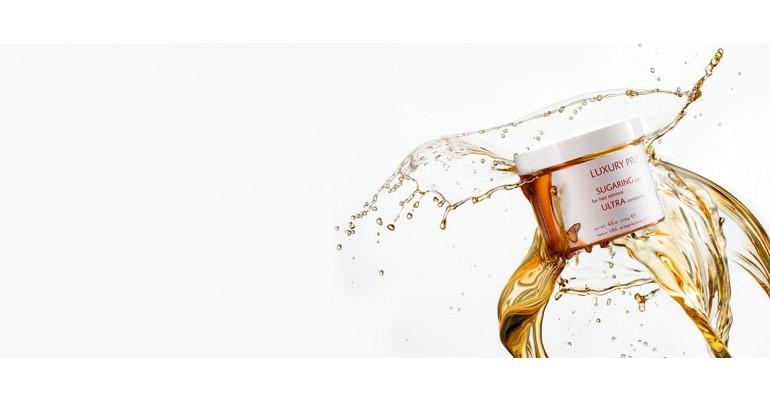 Sugaring is one of the most popular hair removal techniques. The result obtained from the procedure depends on the correct technique and materials used. It is very important to use high-quality sugar paste, which is suitable in every particular case. Our simple and clear instructions for beginners will help you choose the best professional sugaring paste to achieve the desired result.
What Should a High-quality Sugar Paste Be Like?
The success of the sugaring is determined not only by the professionalism of the technician but also by the carefully selected sugar paste. Moreover, any product that you use for sugaring depilation must meet several criteria that directly affect its quality:
Sugaring paste recipes should be natural, without chemical structural components, additives, and dyes. A high-quality product contains only purified water, citric acid, and sugar or glucose and fructose. This is exactly the kind of sugaring paste that the Sugaring Factory offers. Any other foreign ingredients added to the formula may make the composition unsafe, especially for customers with sensitive skin.

Some depilation products may have essential oils or menthol added to soothe and soften the skin.

As for the color, the natural product has a transparent composition and a color of honey. If you see variants of some other colors, for example, blue or pink, this means that they contain dyes that can cause allergic reactions and irritation.

Types of Sugar Pastes for Sugaring
Now that you know what the high-quality sugar paste should be, it's time to discuss its consistency. You should note that there are three main types of pastes for sugaring:
The soft paste has a very liquid consistency and can be used both for bandage sugaring and for manual technique to work with large areas such as arms or legs. In the first case, the composition is applied to the treated area of the body and covered with a strip of special paper. The bandage is pressed, then sharply torn off along with the depilating composition from the skin, removing hairs.

The medium paste is suitable for working in almost all areas. It is used in spatula and manual techniques when working with gloves. Just like soft paste, it is designed for air-conditioned rooms and technicians with cold hands. I

With thick paste, you can remove coarse hairs from the most humid areas of the body with increased skin temperature. For example, it is good for the bikini area or armpits. You can also use it if the work is carried out in a very warm room or you have very hot hands.
How to Choose a Suitable Paste for Sugaring
Before finally choosing a paste for sugaring, a beginner should take into account some important nuances. When purchasing a product, you must select it for the specific treated area. Soft types are best suited for flat and cold areas such as legs and arms. This is an ideal choice for clients with fair hair, as well as for sensitive skin. Medium pastes are considered the most versatile if you need to cut short hair of medium hardness, having a length of ¼-⅙ of an inch.
The most common question remains how to choose a paste for sugaring if it is done in the bikini area. Dense depilation pastes that work with coarse hair are specially designed for this purpose. In addition to this area, dense compositions are used when treating armpits or hands.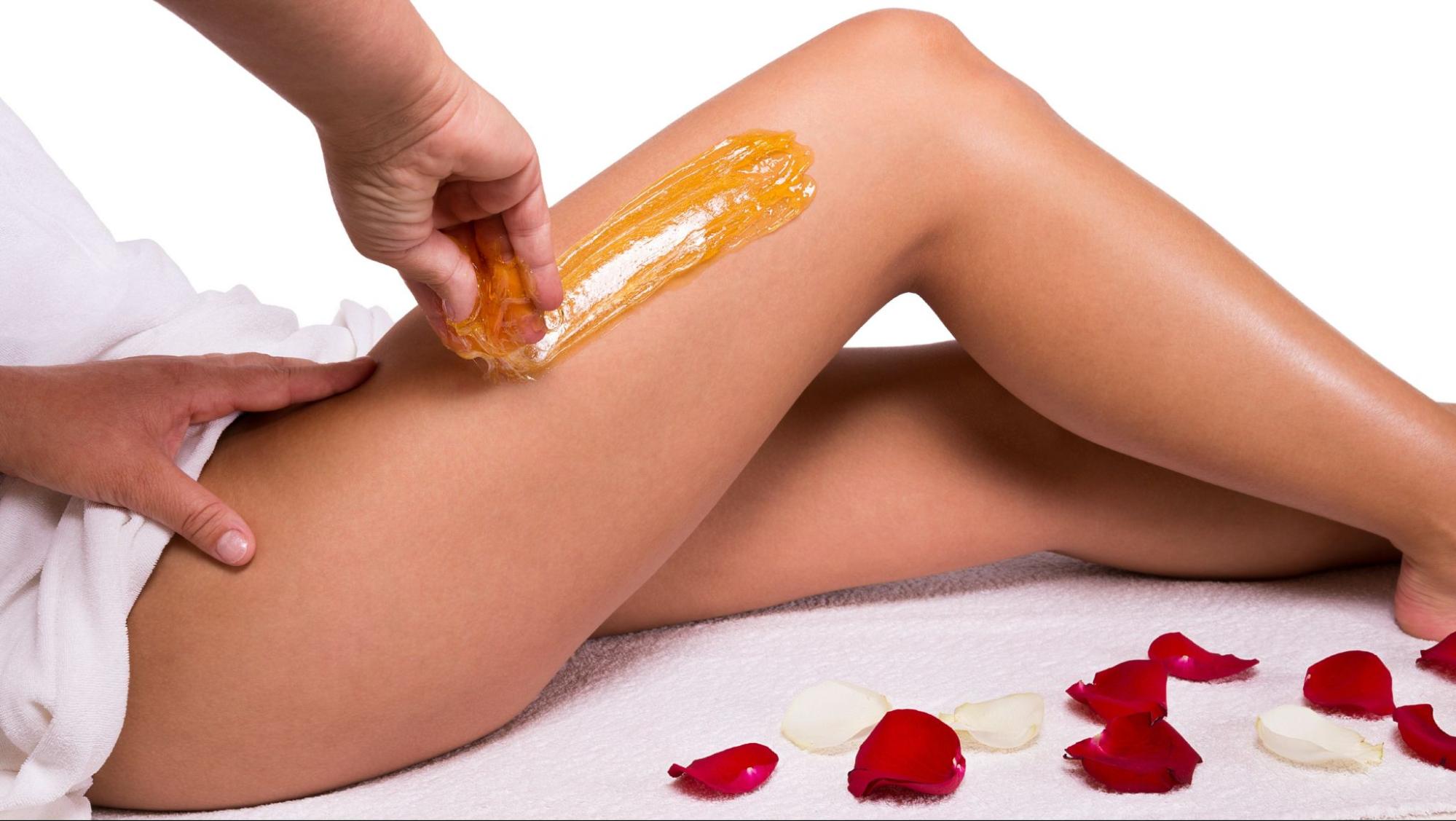 What Should a Beginner Pay Attention to When Choosing a Sugaring Paste?
Professionals with experience advice paying attention to the following factors when choosing the best sugaring paste:
Specified composition. Good depilatory cosmetics do not contain various chemical additives and dyes. If they are listed on the label, then it is possible that the production technology was violated.

Expiry date. It must not exceed three years. A large number should be alarming, especially if you are going to purchase the depilation product for bikini sugaring.

Take a closer look at the color. Rich amber colors are characteristic of high-quality products. Too bright colors indicate the presence of chemical additives.
Do not believe if someone tells you that any hair can be removed with one type of paste. These are signs of marketing ploys of unscrupulous manufacturers, which ultimately affect the quality of the further result.
Sugaring Factory offers a professional line of sugar products that are created specifically for different skin types and hair removal in different areas.
Take your choice of sugar paste very seriously using our sugaring tips. The quality of the products you use invigorates you as a professional in your field. So you should always be sure that you use the best cosmetics during the depilation procedure to satisfy your customers' needs.