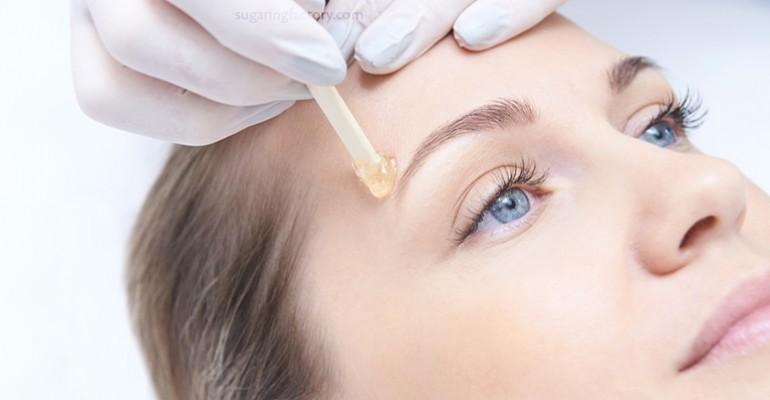 Facial sugaring: Why it's better than other methods of epilation
Facial sugaring or facial hair removal using sugar paste has gained a well-deserved popularity and has a number of undeniable advantages over other methods of removing unwanted hair. The procedure allows you to get a smooth skin without a lot of pain and irritation for as long as 3-4 weeks!
Advantages of sugaring of facial hair over other ways of epilation
The technique, which was used even in the times of Ancient Egypt, is rightfully attracts attention of beginners and professionals. It has a number of advantages that makes it stand out among other ways of removing undesirable hair on the face, including high-tech methods of laser and photoepilation:
• it's almost painless even on such delicate skin area (face), when using the stitch technique (tearing off not the whole paste strip at ones but in portions – stitches) and applying "Antistress" method;
• it has natural organic ingredients of the sugaring pastecontaining no cosmetic fragrances, chemical agentsor preservatives, which have a very negative effect on the skin prone to allergies, rashes, irritation;
• it's hypoallergenic - an important fact for sensitive skin;
• it can be used for precise (almost pin-point) removal of unwanted hair on the face;
Apart from removing unwanted hair the sugaring procedure at the same time provides a light peeling, removing the keratinized skin particles that adhere to the paste;
• it almost doesn't have any contra-indications and restrictions like age, skin types, hair coarseness;
• no ingrown hairs with proper care;
• no risk of burns,which can happen with machine hair removal, and also nodamage to the metabolic processes in epidermal cells.
In addition, sugaring is equally effective for removing light facial lanugo hair, as well as fighting dark coarse one, whereas photoepilation can deal only with the dark hair. The laser, on the contrary, is very sensitive to melanin and one can get very bad burns in the areas of even very light pigmentation,birthmarks or moles.
Facial sugaring performed correctly is a highly hygienic and absolutely safe procedure. Positive attitude, calmness of the practitioner and client, inspired by the future result, will help to make the procedure enjoyableand get a stunning result!