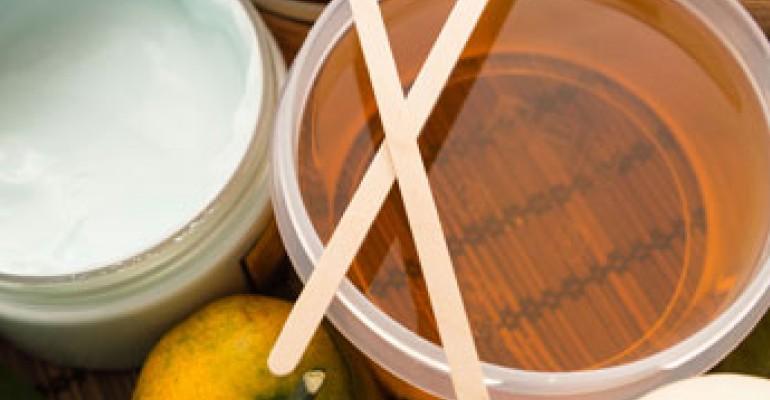 Is it necessary or not to have face scrubbing before sugaring?
One more question that sugaring specialists and beginners can't decide on is whether or not to scrub their face in preparation for the procedure. Let's find out.
To use or not to use?
Skin cells are constantly being renewed. As a result, dead flakes, or "used material", gather on the skin surface. The body does not need it anymore.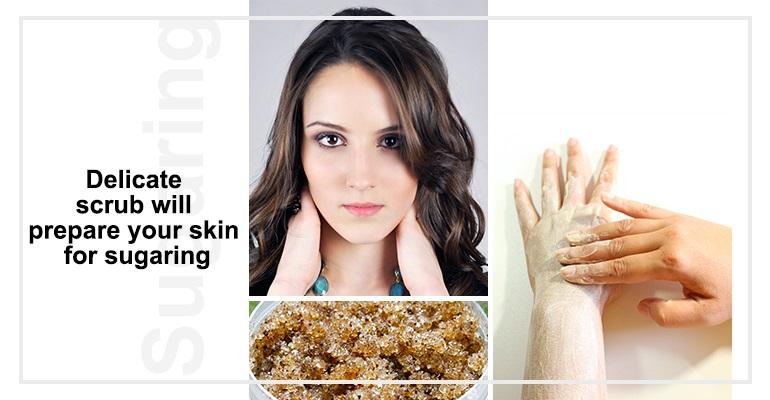 What will happen to your skin if you don't use a scrub?
Skin complexion will become bleak and uneven.
The natural balance of moisture, oxygen, and nutrients will be offset.
Cosmetic products will be unable to effectively nourish your skin.
Your clogged pores will become a fertile breeding ground for bacteria, causing different inflammations.
Sebum (skin oil) will be unable to easily leave the pores, causing black heads to spread.
Sugar paste will spread on the skin less evenly, unable to effectively grip the hair. The chance of broken and ingrown hair will increase.
That's why it is recommended to clean the skin with a gentle scrub, free from abrasive particles, 1-2 days prior to the procedure.
All arguments against scrubbing are usually a result of the way it's improperly performed, not on its negative effects on the skin. How can this be avoided?
Golden medium
The best time to scrub the face in preparation for sugaring is 1-2 days prior to the epilation: your skin will recover from micro-traumas, and there won't be enough time for dead skin cells to build up.
Choose a gentle scrub. For example: sugar-salt or coffee scrubs tend to work well. The main requirement is that the scrub particles must be very small. Of course, it should be a scrub designed for the face, and not the body.
Important! Only use a product that you have tried before, which didn't give you any negative reactions, such as irritation or allergy (for example). It is better to postpone the testing of a new cosmetic product for a later date.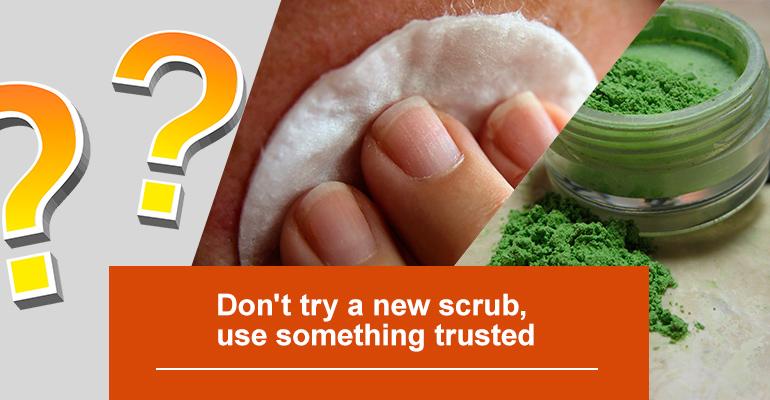 During the skin cleaning process, it is always better to under do than over do. Sugaring paste provides light peeling as it is, which is why there is no need to "polish" your face until it turns red. Massage your skin with the scrub a little less than usual.
After scrubbing, do not leave your skin unprotected. Soothe it with cream. Wait at least 30 minutes before going outside, and avoid sources of hot, dry air (such as at home).
In conclusion
Is scrubbing healthy? Certainly. It plays the most important role – stimulating your skin to allow your cells to renew more rapidly. Is scrubbing necessary before (but no after) sugaring? Yes. Moderate, with a quality (and trusted) product, 1-2 days prior to the procedure. This type of pre-treatment will speed up the procedure, and provide a quicker recovery from the micro traumas.