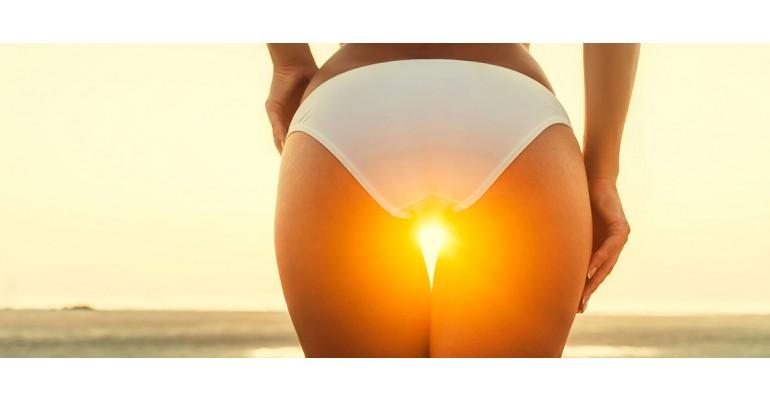 Top 5 reasons for losing your client
Everyone who is in any business knows a simple dogma: the customer is always right. But what if he is wrong? A sugaring specialist is also a person, and has the right to have his "moments". This is what an unqualified specialist might think, trying to hide his lack of skill behind meaningless words. Here we have put together the Top 5 reasons why customers are leaving so called "specialists".
Work by appointment
What you should not do
She is here – she will wait. Half hour is not that long to be upset. I even haven't had my cup of tea (coffee) yet.
How customer sees that
I'm not respected. I'm not her favorite customer – unlike that one who just left looking like a queen. She is definitely a friend of the esthetician. I show up on time and I have to wait. There are two ways to deal with that – just leave forever, or show up a half hour or an hour later (since I have to wait anyway).
What you should do
An appointment is supposed to make your and your customer's life easier. Really, it's so much easier knowing your customer and some possible details of procedure, to plan time for the next client correctly. Oh... and you should never (even if someone is begging you) make an appointment for one more customer if you realize that you have run out of time. Time is not endless!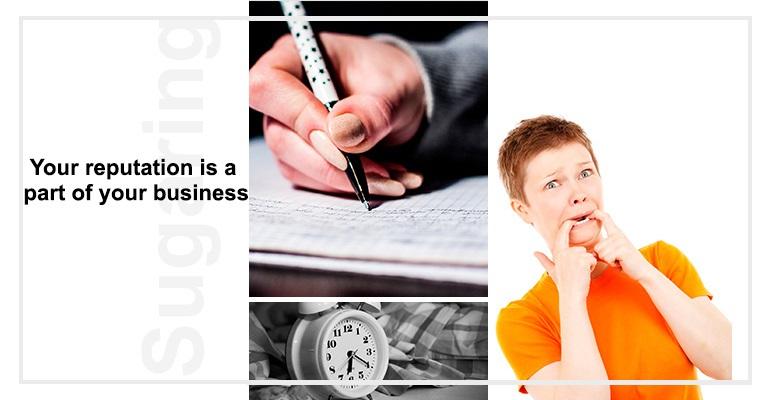 To clean up often is a waste of time... I can't afford it
What you should not do
Don't worry! You think it is less messy at your client's home? Don't bother to clean up candy bars wrappers, dirty dishes, dinner crumbs, rest of paste and used paste from the table, used gloves... you can even leave them on (more economic). It's good enough just to spread oilcloth on the table, and that's it. What wet wipes?? Tonic is tonic. I use the same one to remove my make up. It's even better with extra oil. People read too much on the internet!
How customer sees that
I came in – and I see tea (coffee) leftovers, wrappers from candies (maybe delicious ones, I haven't even eaten yet and she doesn't offer me any). Ew... a piece of sugar paste wax with hair. Gloves. I wonder if she changed them or is putting on the same pair in front of me. Man, she even handles money wearing them. The sheet is wrinkled… obviously has already been used. Her sweater has lint... manicure is a week old. Weird.
What you should do
Light cleaning after each client. Spring – cleaning at the end of the day. Gloves and sheets have to be changed after every customer, that why they are called disposable. Remember, you are being judged by how clean your room looks, and of course by your own appearance. Cleanliness makes everything quiet and relaxing. It is much easier to work with relaxed customers ;)
Conversations
What you should not do
My best girlfriend stopped by. I haven't seen her since the day before. We have so much news that we absolutely have to share. She should stay here for a while. We are all women, so no reason to be shy. Or: oh, I got a phone call (husband, friend, mom and etc.) Client should understand. I have to take this call here and now.
How customer sees that
I am laying here, in pain, and she is on the phone with someone, giving that "apologetic" smile that means I have to forgive her and understand. And I'm in PAIN. The story on the phone must be pretty interesting, if she froze with a piece of my skin in her hands... and pulling it really slowly (hopefully the end of story is coming soon). Man, now she left somewhere and left the door open. I'm laying here like on exhibition. All these tortures – it would be easier to shave all my hair or find another specialist.
What you should do
Phone calls or talks with your girlfriends have to be postponed until the end of the procedure. Pay attention to the client, show compassion, and help to relax. Don't be rude, even if you have some problems in life. This is your work! Good mood (always), smiles, ability to keep up conversation – are the important part of being professional.
Epilation is painful, and you have to understand it
What you should not do
Geez, calm down! Customer has to be prepared to anything, she has to understand that we are pulling hair with root. She has to be ready to have bruises, hair breakage and ingrown hair. And this anesthesia… tactile... all that is nonsense. I know it for sure, as a professional who works with half of the city.
How customer sees that
I was reading, that only the first time is so painful, and that it will be bearable. When now I have a feeling that she is slowly flying my skin off. I don't understand where was she trained, on courses for sugaring specialists or for slaughterers?
What you should do
It is painful, even if it seems like it's not. Everyone likes to feel compassion. Do everything professionally, don't stretch the "pleasure" for client. Apply fast-pull-touch. Don't slow down. Support your client with kind words and a smile.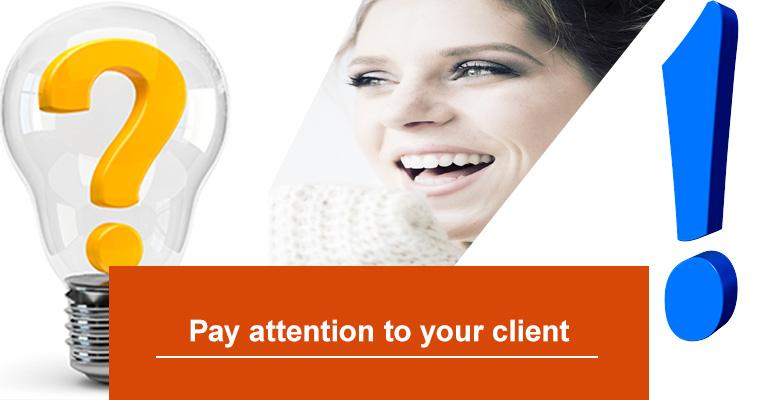 Master did his job
What you should not do
Hair is pulled. Money is earned. Great. What happens after? None of my business. Ingrown hair, possible complications after the procedure – again, none of my business. There is a lot of information in the Internet. In the worse case they can look it up.
How customer sees that
It hurts and I have nobody to ask for help. What do I do after the procedure? Am I allowed to go to the beach? Oh, now I also have this burn. Awful pain. I will never deal with this paste again if I have such a horrible reaction to it.
What you should do
Prepare a special after-procedure note for your client. Explain the most important rules of the post sugaring care. Be kind with your customer. Make sure that she does not have unpleasant memories after the procedure.
In conclusion
If you make the same mistakes you are currently making, only the strongest of your customers will return! Read about 5+ typical mistakes of working with sugar paste, and how to avoid them.
Are these too many rules to follow? Not at all! Professionals should understand that the client is the most important person in the business. You have to create the most comfortable environment during the sugaring process. Be human and polite, and customers will come to you!