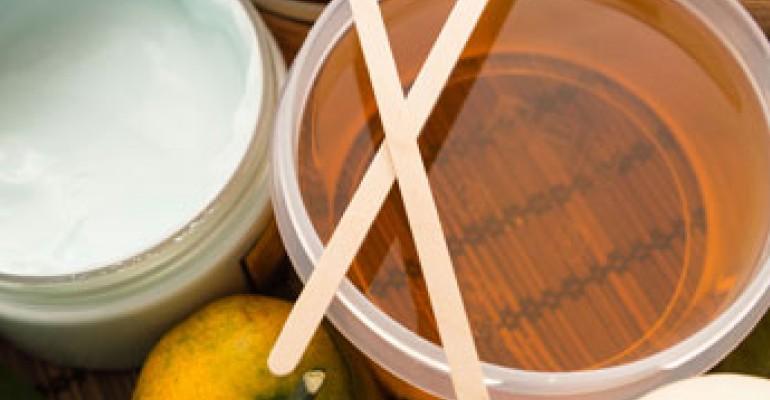 How to choose sugaring specialist?
You can remove your hair by yourself or let the professional do the job. If you decide to do it by yourself, then your success depends on the quality of the products you are using, as well as your skill level (which can be obtained at the beauty salon, youtube sugaring videos, or any other sugaring forums). It is possible to learn, but not all areas of the body can be easily reached in order to provide a quality sugaring to yourself. Your other choice is to trust a sugaring specialist and "feel loved". Let's talk more about this option.
Disclaimer: in this article, we are not talking about self-taught specialists; girlfriends who decided to practice on you; suspicious specialists who provide their services are home. Let's figure out what you must pay attention to when choosing a sugaring Specialist.
The simplest method is getting a recommendation from a trusted source – girlfriend, mom, daughter, or co-worker. In this case, you can ask more about the conditions where the esthetician works, get the phone number, and if you are satisfied with your conversation with the specialist, make an appointment.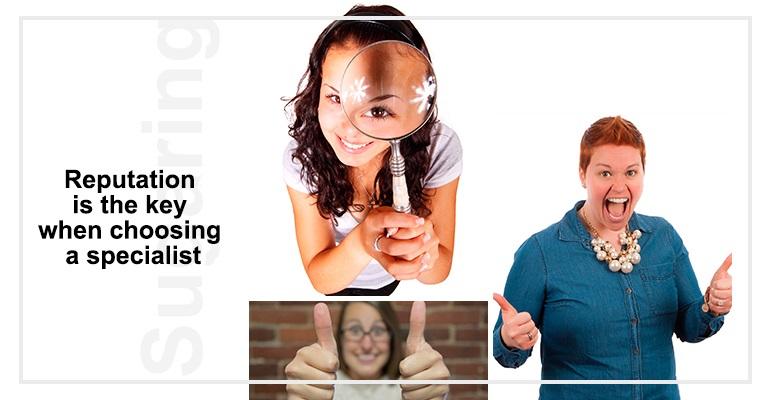 Why is it better to deal with a Beauty Salon?
A specialist who works at the beauty salon is the best option. This is why: salons care about their reputations, they are licensed, and they hire certified specialists who must provide their medical records to work there. If all these conditions are true, then you are protected from an unqualified specialists who might practice their work on you.
An appointment with a specialist: how it should be
It must be in a separate room, specifically equipped for this type of procedure.
Here are some tips that will help you understand if you are dealing with a real professional:
Diplomas or certifying classes (courses). Remember, a certification for a waxing course or a nursing degree have nothing to do with sugaring. It must be a specialized diploma/certificate.
Professional sugaring paste (the one you haven't seen at the store).
The same manufacturer for the paste and all professional sugaring supplies – as a rule, but not necessary.
Cleanliness and tidiness of the salon, as well as with the specialist.
What you should pay attention to when meeting a specialist for the first time:
Whether or not a specialist works in gloves. Disposable gloves on both hands are necessary for a professional. Excuses like "gloves are just an obstacle for work", and that "without them, the work will be done quicker and less painful", show that you are dealing with an unprofessional specialist (Read More).
They are using disposable sheets and wipes.
Whether or not a disinfecting product is applied on the bed after each client.
Which sugaring technique the specialist performs. Professionals use the manual or spatula technique, and less frequently, the bandage technique.
Professional specialists will tell you how to prepare yourself for the procedure, and what treatment your skin will need afterwards to make the following sessions more comfortable.
Of course you should feel comfortable around the sugaring specialist. It's very important for women to sympathize with their estheticians and to get along well with them. You can even have more complicated procedures (for example, a Brazilian bikini sugaring) because you trust your specialist completely.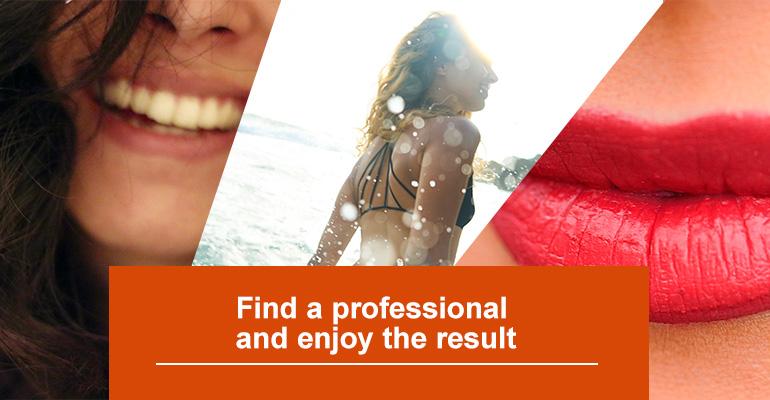 Signs of amateurism
"On the phone she sounded so confident, almost convinced me that she is a super professional, but in reality..." If you see a contradiction, don't even hope that it will eventually get better. There is nothing you can do about it. More likely it's just not the right person for you, and next time choose a specialist more carefully.
Pay attention if there is contradiction between what was promised on the phone and reality. For example, you were promised a parlor in the salon, but in reality, it's a room with broken doors and loud boys screaming and running down the halls with toy guns.
Professionals always works in gloves. This is a matter of reputation among sugaring specialists. The same can be said about using other disposable accessories (sheets, wipes and etc.) Don't be fooled. Excuses like "I wash the sheets every day", and "you are my first client today (lucky you)" are not acceptable.
Easy and confident moves feel soothing and relaxing. Professionals won't ask you every 2 minutes if you feel pain or not, because she simply knows how to get the best result.
It's not so easy to find a decent sugaring specialist. If you have a chance, then use the recommendations of your friends or people you know. But the best way is to trust your judgement and feelings. If you get lucky and find a good specialist, then you will never prefer any other method to sugaring.