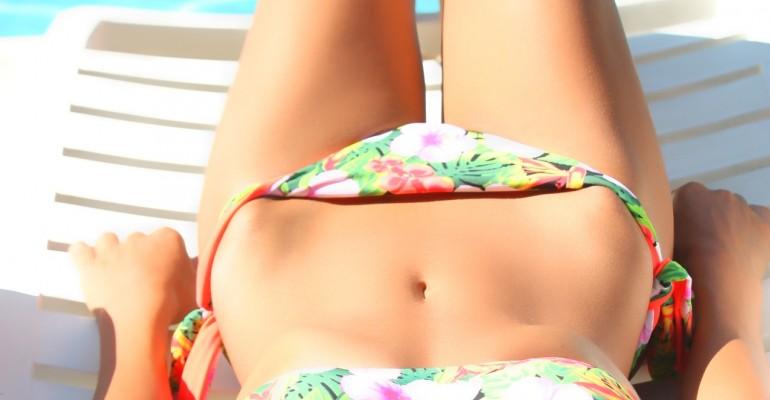 Post sugaring care at home
After sugaring, the skin needs special care. What one shouldn't do after the sugaring, how to properly care for the skin, what are the side effects and how to get rid of them at home – let's see in details.
What you shouldn't do in the first 24 hours after the sugaring procedure?
Hair plays a protective function for the skin, it closes pores, removes sweat, regulates the work of the sebaceous glands. After epilation, when pores are opened, the vessels are injured, the skin is sensitive, it becomes prone to inflammation, redness and flaking.
Therefore, in the first 24 hours you should not:
visit public bathing areas (swimming pools, ponds, baths, saunas) - infection can get in through the open pores;
apply skin products that can clog pores (deodorants, oily creams, oils, etc.) - this can cause inflammation and pustules;
do massages and SPA procedures - this can cause skin irritation;
sunbathe or visit solarium - the skin after epilation is sensitive, and you can easily get sunburned;
exercise - salty perspiration will become a strong irritant for the damaged skin;
use scrub or washcloth. Scrubbing and deep cleansing is necessary, but only after a couple of days. Give the skin some time (a day) to recover. And after that, provide a proper care.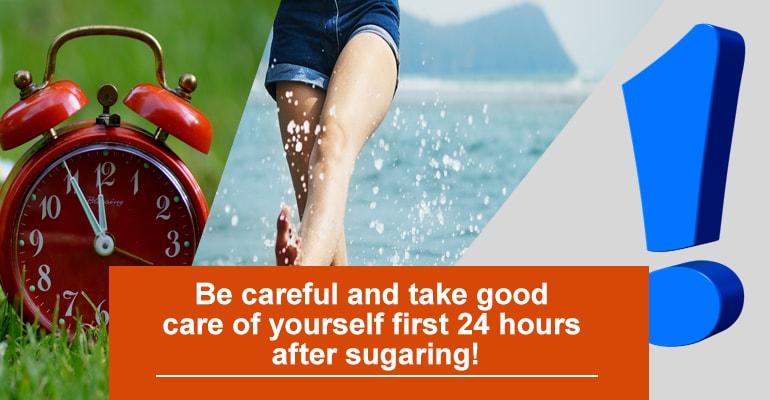 How to take care for your skin after sugaring?
Simple rules for skin care at home:
Clean your skin daily, in the first days after the procedure do it gently;
On the second day you can use a fine scrub, and after five days - a deep cleansing. You need to use scrub 2-3 times a week;
Daily moisturize your skin with a cream, tonic or serum, which slows the hair growth;
Wipe areas where blood appeared during the procedure with special products;
Treat the skin with a soothing and healing tonic (with chamomile, lavender, aloe, etc.) daily for 5-7 days;
Prevent ingrown hairs by using a special cream. One of the differences between sugaring and waxing is that there is almost no ingrown hairs. However, very rarely, in a few weeks, when new hair begins to grow, it can happen: a hair cannot break through the skin and begin to ingrow. To avoid this, regularly exfoliate the skin with a scrub and moisturize it.
Skin care
Irritations and red spots, which, in rare cases, can be found in people with very sensitive skin, can be treated with antiseptic products. Remember that improper care can lead to unpleasant complications.