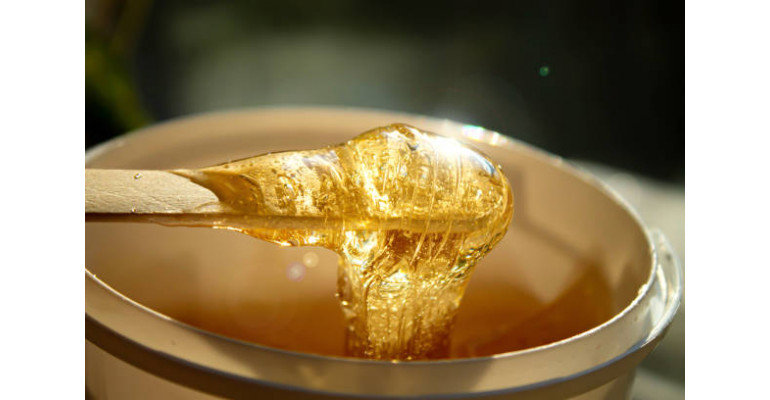 The ideal solution for women seeking long-term results is hair removal with sugar wax. It effectively and permanently removes hair, and at the same time does not cause discomfort during the procedure. However, before the procedure, you should consult with a specialist to exclude hair removal contraindications for sugaring. Following simple recommendations before and after depilation will help to avoid side effects.
General Contraindications
There are some general recommendations that you must follow. 48 hours before and after sugaring, you should not:
Visit a solarium with ultraviolet lights.
Use a spray tan (otherwise, orange spots may appear on the skin).
Use exfoliating chemical serums and scrubs.
To avoid skin rash and irritation, 24 hours after sugaring, you should not:
Engage in vigorous activity that causes excessive sweating.
Apply lotions, serums, and other skincare products to the skin.
Visit the saunas and pool.
Stay under direct sunlight.
When You Should Avoid Sugaring
One of the biggest advantages is the small number of contraindications to waxing treatments. You can carry out complex hair removal from any area of the body using high-quality sugaring paste from Sugaring Factory. Even pregnant women and people with dermatological problems such as capillary skin, skin discoloration, varicose veins, or allergy-prone skin can use sugar paste depilation.
But you can not ignore the contraindications of sugaring, as this can lead to infection and redness of the skin, as well as the appearance of scabs on it.
This hair removal method should not be performed in such cases:
When taking steroids.
In the presence of bruises and swelling of the skin.
After sunburn.
Inflammation of the veins.
Fresh wounds.
Skin inflammation.
Unusual warts or tumors.
Also, it is not recommended to use this procedure in late pregnancy. During this period, the woman's body is sensitive to any pain. So it is an absolute contraindication for Brazilian waxing. Hair removal can lead to unpleasant consequences.
With varicose veins, sugaring can be done in the early stages of the disease. Make an appointment with your doctor to be sure that you can do sugaring in your case. Also, don't do sugaring after visiting the solarium or chemical peeling.
Absolute Contraindications to Sugaring
One of the absolute contraindications to sugar waxing treatments is diabetes. During the procedure, the sugar in the composition of the cosmetic mixture enters the patient's blood through the pores of the skin. In the case of diabetes, the issue of possible irritations accompanying epilation plays a particularly important role.
There are tretinoin contraindications and glycolic acid contraindications for sugaring. If you use drugs with retinol (Retin-A, Differin, etc.), the hair removal procedure using sugar paste cannot be done. After completing the course of treatment, you must wait another 3 months, and only after that, you can visit the salon.
When using tretinoin, the skin loses some of its protective qualities for a while. In this case, it becomes especially sensitive to any procedures. These medications are aimed at rejuvenating the skin, so during sugaring, an excessive amount of cells can be removed. Bruises, wounds, and even bleeding, as well as severe pain, may appear on the treated area of the body.
Antifungals such as glycolic and lactic acid, salicylic acid, and oral antibiotics make the human skin more susceptible. Sugaring can have negative consequences. Therefore, before the procedure, you should definitely tell the master about this.
What You Need to Tell Your Sugaring Technician
Also, tell your specialist if you have:
Used cosmetics or skin care products containing glycolic or lactic acid within the last 48 hours.
Any allergies or sensitivities.
Difficulties with previous hair removal.
New piercing in the area you want to sugarcoat.
Used chemical medicine within the past 6-9 weeks.
Had laser hair removal recently (we recommend waiting at least 2 weeks).

Had skin lifting (it causes thinning of the skin, which can lead to severe pigmentation and other undesirable consequences. Therefore, the sugaring specialist may ask you to bring a certificate from the doctor that the procedure is safe for you).
The skin before sugaring must be healthy, without wounds, irritation, or allergic rashes. Ingrown hairs should be removed before sugaring. If there is a burn on the skin, the master will not touch that area. In the first two days after the procedure, be careful about your lifestyle. Following simple recommendations, you can enjoy smooth skin for 3-4 weeks, avoiding side effects.