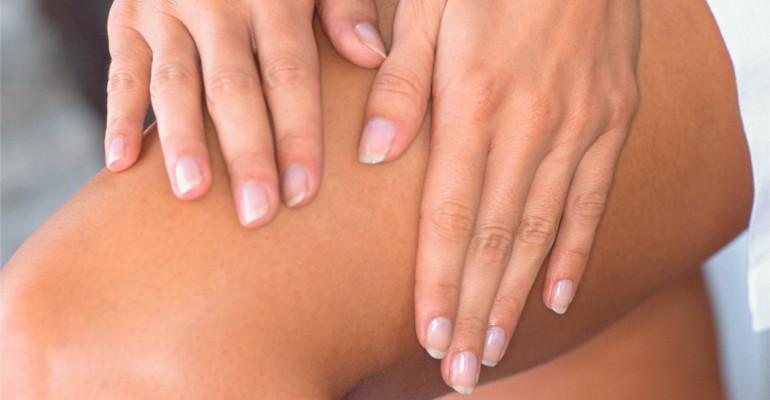 Sugaring vs. Mechanical epilation
Sometimes you can hear an opinion, that sugaring has no difference from mechanical epilation. Under term mechanical epilation, we understand hair removal with electrical device – epilator. Let's see if it's really so.
Procedure
During sugaring hair removal is being performed with a special paste from 100% natural ingredients. Specialist applying it against hair growth, and then pull it off with a fast move. As a result, hair comes out with its follicle.
Hair removal with epilator, is happening by grasping hair with metal plates (tweezers). Hair is also coming out with a root, just like in sugaring.
Pain level
Of course, first and main index – is pain level, which is individual for every person. However, practicing specialists claim, that sugaring is way less painful than hair removal with epilator.
Probably, secret is in technique of procedure performance. On numerous forums, devoted to epilation, women confirm, that pain during hair removal with epilator – is always shock. And advertised devices (with cooling tips, vibrating and other "innovations") absolutely don't help to bear it.
During sugaring specialist is contacting with a client, spreading warm paste, slightly pushing on the skin, talking, calming, – all that probably, is a factor, that soothe the pain.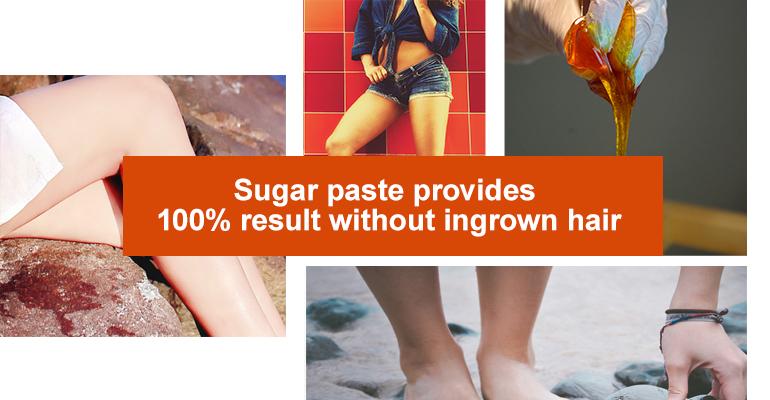 Impact on the skin
The main problem, that women come across, using the epilator – is ingrown hair. And it really is a problem! This question is a subject of many posts and forums. More to that, with a wrong technique hair's root is rotating, and hair start to grow in different directions.
It is almost impossible to get ingrown hair after sugaring, if it was performed correctly. More to that, during procedure a grasp of upper, dead epidermis cells is taking place, creating an effect of gentle peeling. Skin becomes more smooth and silky.
Another not less important aspect – irritation after the procedure. After work with epilator, irritation is more obvious, often you can even see minor skin swelling. Sugaring almost excludes a chance of irritation.
Procedure frequency
After sugaring and using an epilator, hair become thinner, less notable, and you need to repeat procedure less and less. However, modern epilators allow to remove hair, from 1 mm long. When in sugaring, professionals can work with hair from 2 mm long.
Conclusions
Index
Sugaring
Epilator
Result
Removes hair with root
Removes hair with root
Pain
Minor, get less notable after 2-3 procedures
Significant, very hard to get used to
Ingrown hair
Insignificant, with correct performance – none
Significant,with a possible change of hair growth direction
Skin reaction

Irritation – never happens, rare
Gentle peeling
Possible redness

Severe irritation
Skin swell
Severe redness

Hair grasp
From 2mm (specialist)
From 1mm