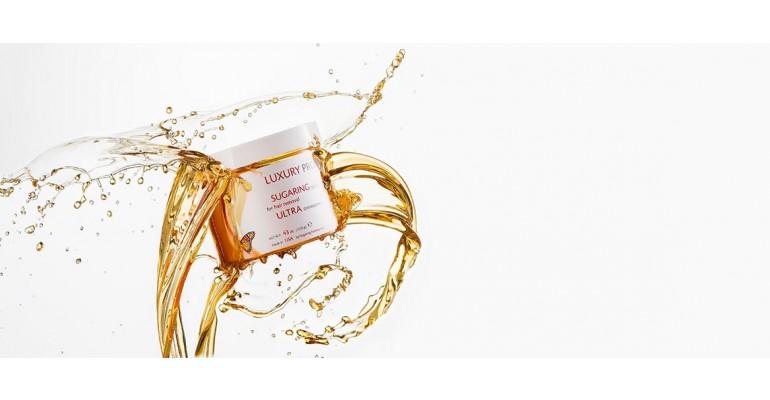 Bikini design: what is it?
Women just love to beautify themselves. Makeup: for routine "decoration". Body-art: for those who are brave. Bikini designs: for special occasions... to spice up the relationships. In this article, we will talk more about that type of body art.
Some history
Intimate zone epilation, as well as full-body hair removal, has existed since Ancient Rome and Greece, and other cultures, where body cult played an important role in the culture. This era was replaced by the dark Middle Ages when not only epilation, but even showering, was forgotten. The revival of the epilation procedure occurred at the beginning and middle of the 20th century, thanks to the new trend of revealing clothes, bikini bathing suits in the 60s, and the victorious march of the sexual revolution.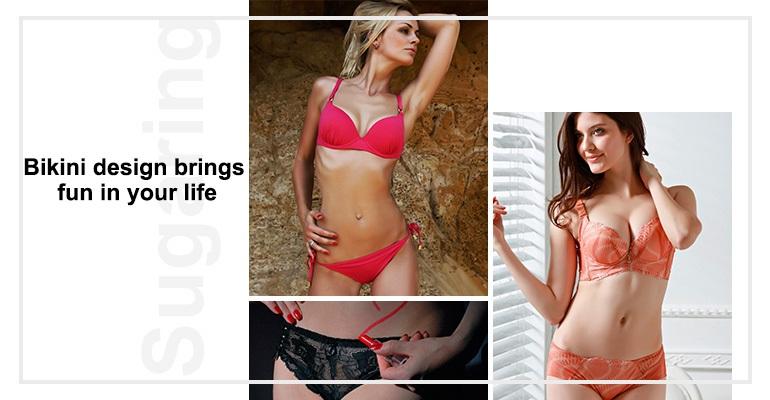 Options for bikini design
There are many ways to relieve your boredom and make your life brighter. Here we would like to suggest some ideas for bikini design. By using the elements individually, or by combining them, you can receive an interesting effect:
temporary or permanent hair coloring;
shaping epilation or depilation;
intimate haircut;
henna patterns or colors (either manually or through a stencil);
patch decoration ornaments, including vajazzle (sequins, rhinestones, gems).
Based on the above, even a simple epilation can be considered a bikini design.
What is bikini design needed for?
Contribution to sexual relations. To be honest, this is the main purpose of bikini design. Well-groomed bikini allows you to feel free, to get rid of the fear of unattractiveness, give your partner a pleasant surprise, to bring the novelty into relationships, to celebrate your special anniversary, etc. Women who share their experiences on forums are saying that bikini design affects men in the same way as Viagra, two weeks of abstinence, and fishnet stockings... taken together. Who would refuse such natural stimulation?
Attractiveness. Many of us want to have an intimate hairstyle, ornament, temporary or permanent tattoo just because it's beautiful.
Hygiene. The absence of hair or a haircut gives us a longer lasting cleanliness that needs only light, everyday hygienic treatment.
Status. By the way a woman looks, you can easily guess how much attention she pays to her appearance.
Is it in fashion?
During the last 20 years, the popularity of the bikini design is only growing. What is more curious is that men are becoming interested in also having a bikini design. Bikini designs are still in fashion – the only things that are changing are the types of haircuts and themes of designs. Now, for example, sentimental butterflies and flowers are not in demand compared to abstract or esoteric signs. Many clients prefer Brazilian bikini to the haircuts – in other words, removing all the hair.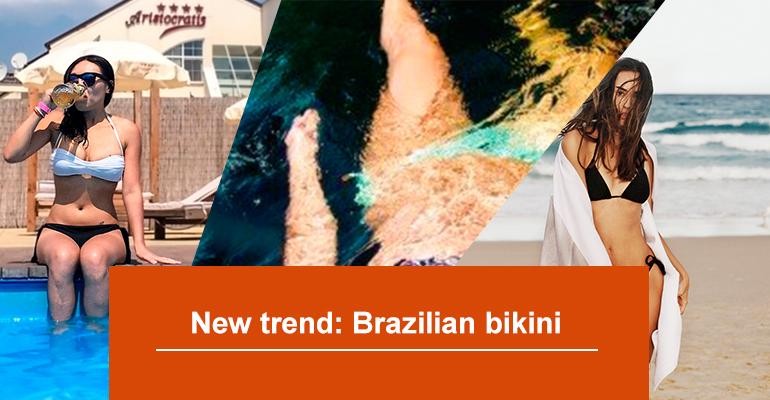 How to decide to do it?
The most common worries are caused by fear of pain during the procedure, a fear of being misunderstood by partner, and shyness.
When trying it for the first time, we recommend a haircut with a trimmer, or shaving, providing a temporary bikini design. As for epilation, sugaring is one of the best methods that will help you to forget about hair for up to a couple of months, with minimal side effects or unpleasant sensations. Before a makeover of the bikini zone, we recommend trying sugaring on other areas. This will allow you to check the pain level you'll have to go through, and to see the skills of your specialist.
If you worry that your partner won't appreciate this step, the only way to know is to ask him straight about his attitude toward bikini design. According to multiple blogs and forum discussions, we can say that for the first time it is better to choose something moderate, gradually introducing your partner to the novelty.